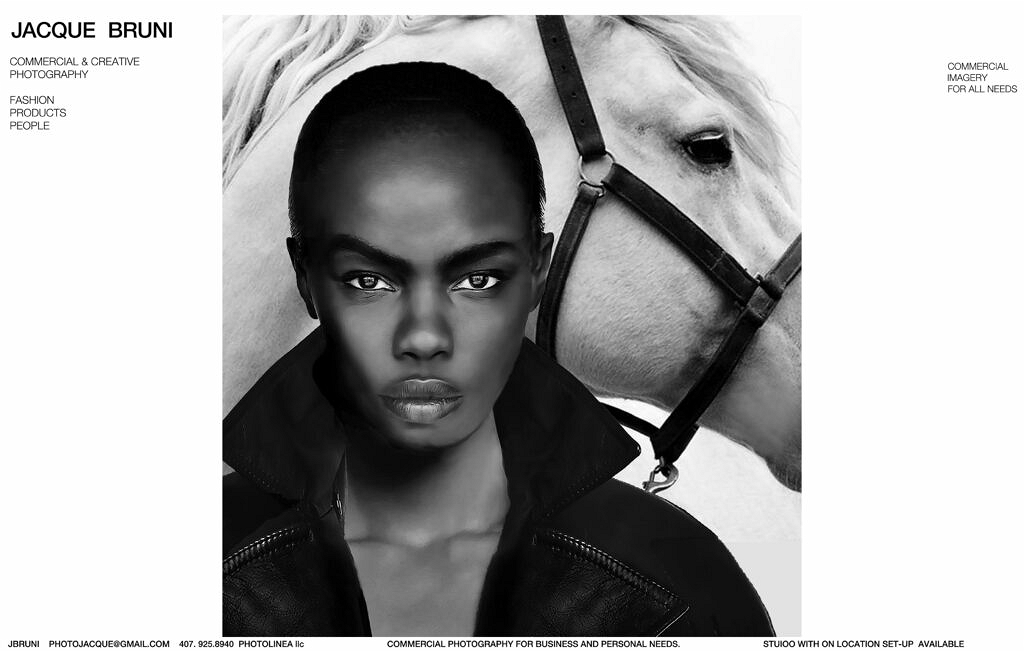 JACQUE BRUNI GALLERY 01/FASHION PRODUCTS
FASHION ADS ARE A RESULT OF MY BACKGROUND AND WORK IN PHOTOJOURNALISM WITH NEWSPAPERS TO MAGAZINES. I ALWAYS LOVED THE STYLE OF COMMERCIAL PHOTOGRAPHY AND ESPECIALLY IN FASHION. ADDING A PURPOSE TO A PRODUCT GIVES IT MORE INTEREST AND BRINGING IT TO LIFE, A MOMENTARY GLIMPSE TOWARD A MEANING FOR REACHING BEYOND THE CONNECTION OF IMAGE AND NEED. AS THE DIRECTOR OF AN OPERA COMPANY SAID, ART IS SUPPOSE TO TAKE YOU SOME WHERE, TO A NEW PLACE. A PHOTOGRAPHY WITH STYLE IN MIIND THAT INTANGIBLY CONNECTS YOU TO THE WORLD. JACQUE BRUNI.


ORLANDO, FL. 2015-2021 CREATIVE PROFILES & ADVERTISING
THE AD-LIKE ADVERTISING PICTURES ARE THAT PART OF PHOTOGRAPHY REFLECTING REALITY. IN IT THERE IS A CREATIVITY IN IT`S SELF EXPRESSION, A REFLECTIVE ACTIVITY THAT IS NOT PURLEY A PASSIVE ONE. TRUE ARTISTIC PHOTOGRAPHY GOES BEYOND EVERYDAY IMAGERY BY PERPETUALLY ANTICIPATING IT OR BY BEING WHAT IS TIMELESSLY HIP OR COOL. PICTURES HERE ORIGINATED FROM A CATALOGUE DRESS SHOOT FOR INDEPENDENT DRESS COMPANIES, WEDDING SALONS AND MODELS.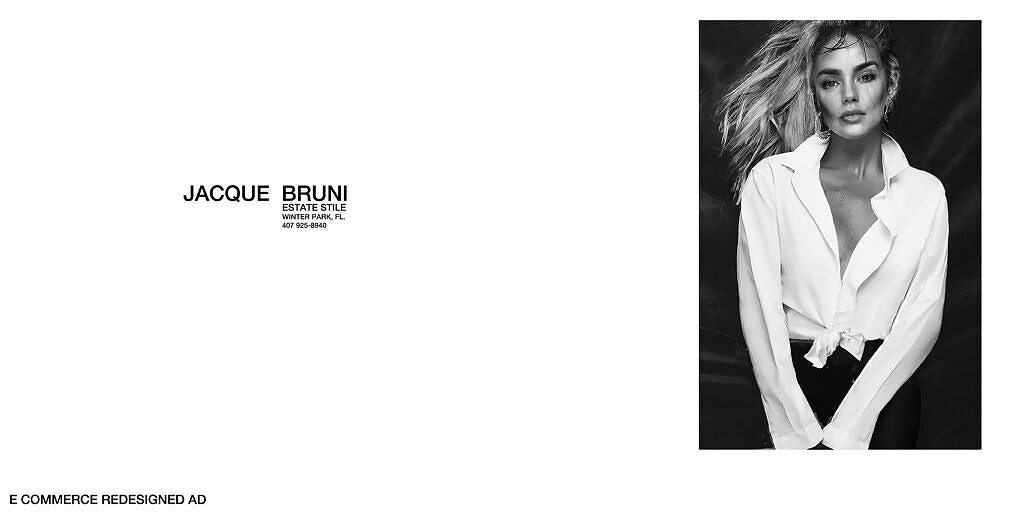 CREATING YOU
STYLING YOU IN CREATIVE YOUTHFUL LOOKS THAT SPEAK TO THE NEW GENERATION AND THEIR NEED TO ENGAGE THE WORLD WITH PICTURES THEY WANT FOR STYLE AND SOCIAL MEDIA AND FOR FRIENDS TO SEE WHICH REPRESENTS A PERSONABLE FASHION ALL THEIR OWN AND WITH PRODUCTS THEY WANT.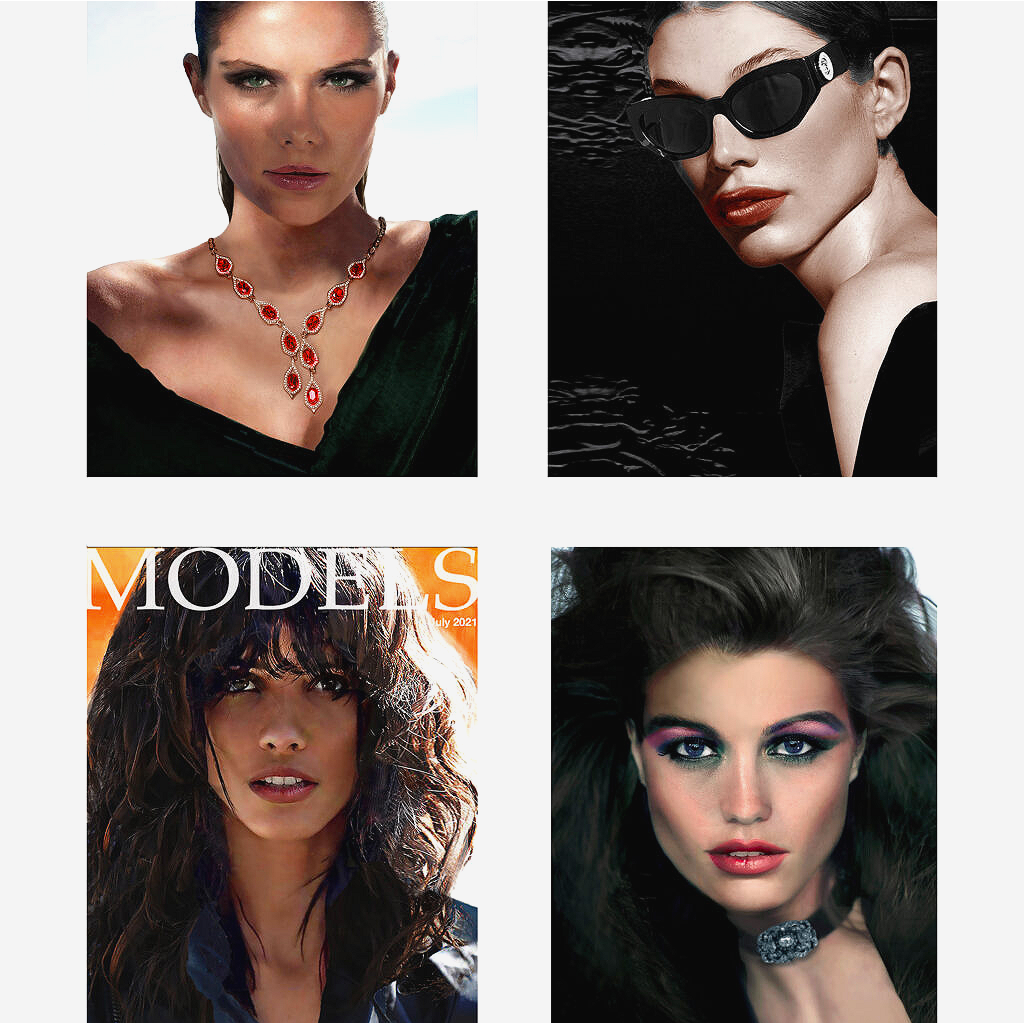 DESIRABLES FOR HER
PHOTOGRAPHY CAN MAKE YOU REALIZE BEAUTY IN A CORNER OF LIFE THAT IS NEARBY. A FEELING OF POSSIBILITIES IN STYLE AND DESIGN AND IN THE THINGS SHE DESIRES. A STRONG ATTRACTION TO A SIMPLE PHOTOGRAPHIC IDEA SHOWS THIS IN BEAUTIFUL DETAIL. THIS BRINGS ATTENTION TO A SIMPLE PICTURE ON THE INTERNET AND IN SOCIAL MEDIA WHERE SHE LOOKS THE STYLE SHE LONGS FOR AND IN THE DIGITAL REVOLUTION WE LIVE IN TODAY.
JACQUE BRUNI ADS ARE FOR ADVERTISING JACQUE BRUNI SERVICES AND FOR JACQUE BRUNI COMMERCIAL & FASHION PHOTOGRAPHY.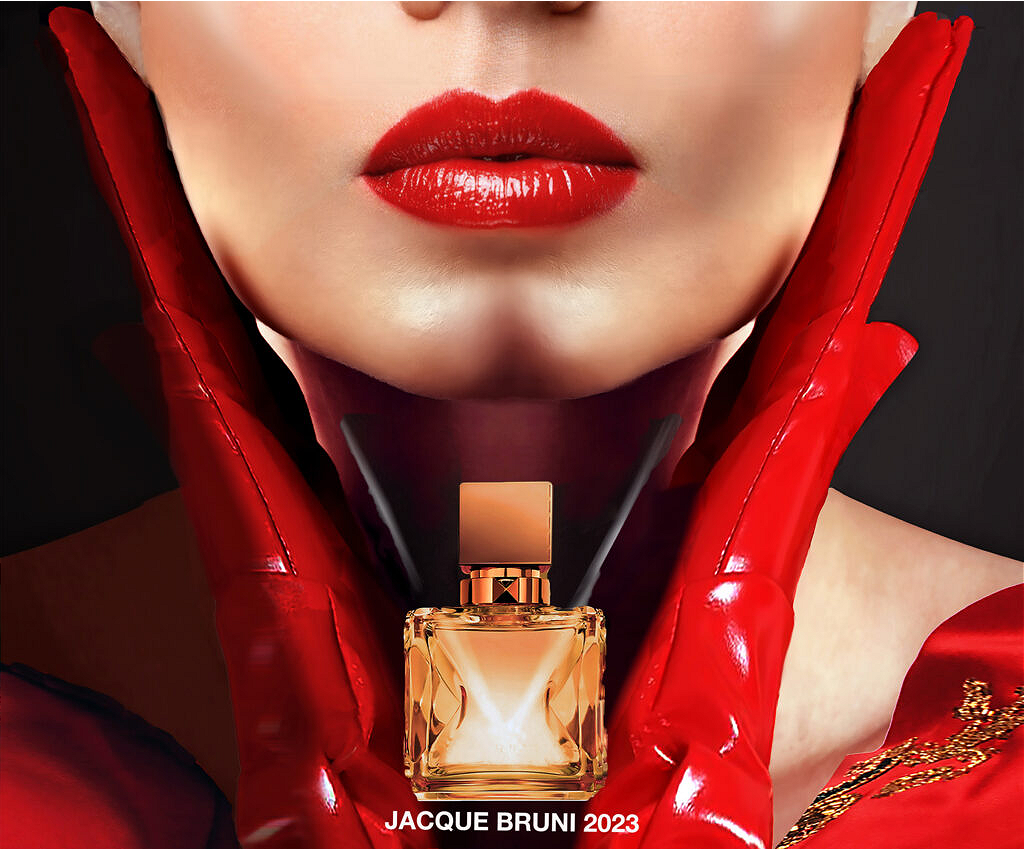 THE CITY, MODELS & ART 2021-2022
ORLANDO, FL. & NEW YORK CITY
IN THE CITY DRESSED WITH STYLES OF CLOTHES WE LIVE OUR LIFE IN ACTIONS DIRECTED BY THE MOVEMENTS OF THE ENVIRONMENT, THE CROWDS AND TRAFFIC. BEING A CITY DWELLER I FEEL AT HOME THERE AND THE MOTION INVITES CREATIVITY WITHIN ME. DARKNESS AND THE COLORS AT NIGHT BRING A SPECIAL DESIGN AND FEEL IN THE SAME ENVIRONMENT AND A TRANSFORMATION IN OUR APPEARANCE.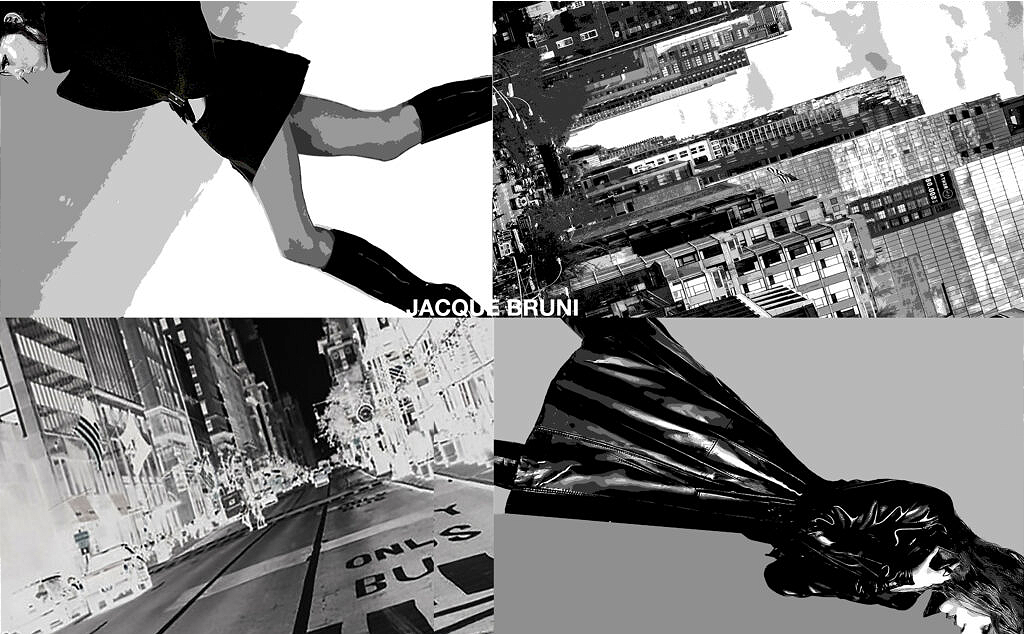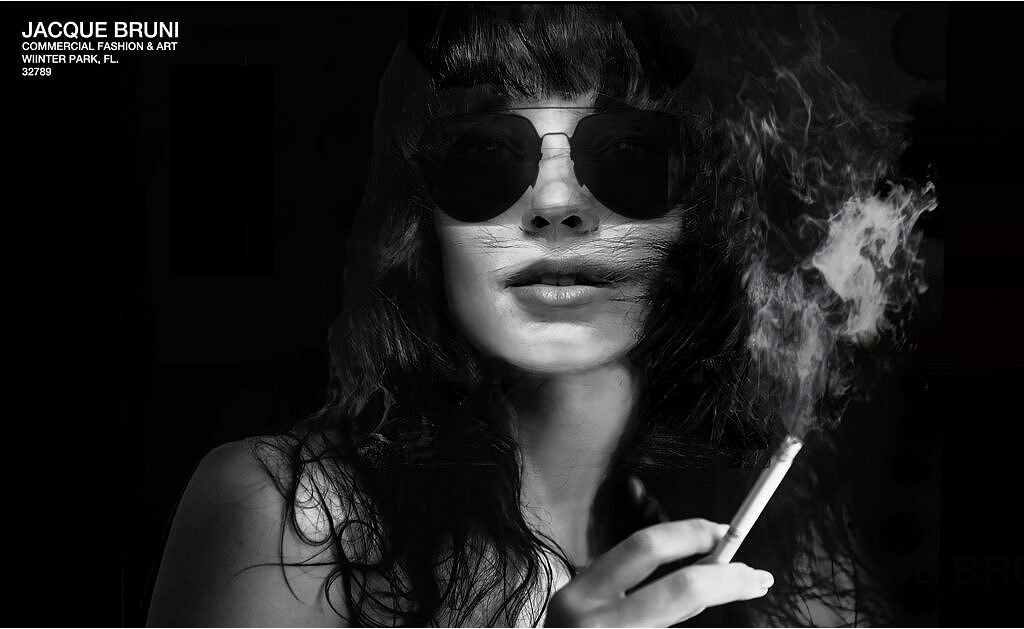 GALLERY SELEZIONE 9. 2023